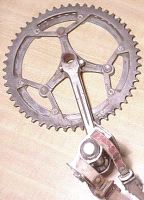 3-arm, 116mm bcd, no stamping, stamped relief in each arm, fluting running the middle half of the crankarm face.
Commonly fited as road cranks, with Magistroni double chainwheels, as shown above.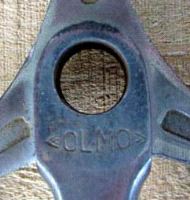 As with other Magistroni products, it is common to see them stamped with other maker's marks, in this case famous Italian frambuilder Olmo.
---
back to the main magistroni cranksets page